Sunday, June 27, 2010
Hello dear readers, Sarah here with a summer update! I am interning at Caramoor, a performing arts center, where I have been the past three summers. Our seven-week music festival began last night with Mitsuko Uchida performing for Opening Night!!! A spectacular performance, I am sure, although I only caught the encore.
Last summer I interned in the Development office where I mostly worked with Membership and special events. This summer I am split between Marketing and Development, so I am researching different things online and even got to post a press release and update a bit of the website. It's pretty cool to see the other side of the music festival.
In the Development department, we have all been working so hard to make sure the Gala on Opening Night went smoothly. Fortunately our planning and list checking was not for naught and everything was perfect! I just wanted to share some pictures from the reception tent. The designer did an amazing job.
This is the day before.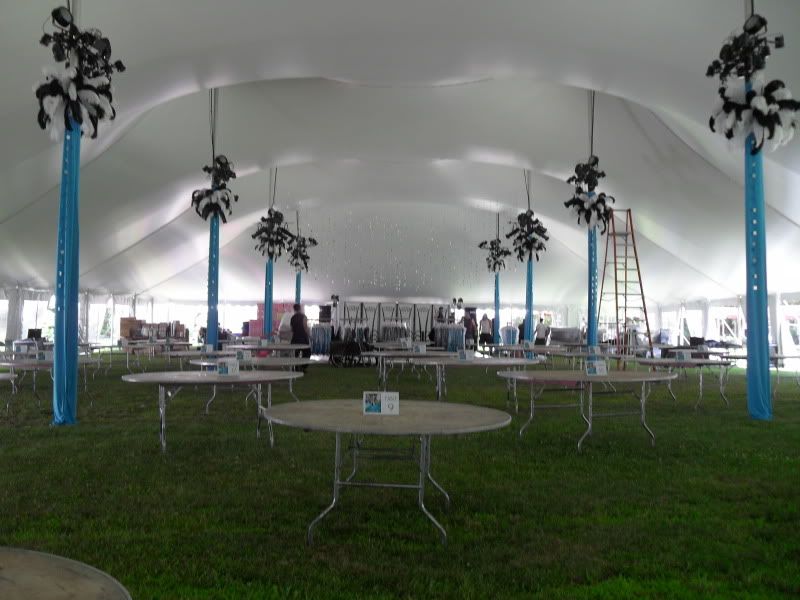 The finished product: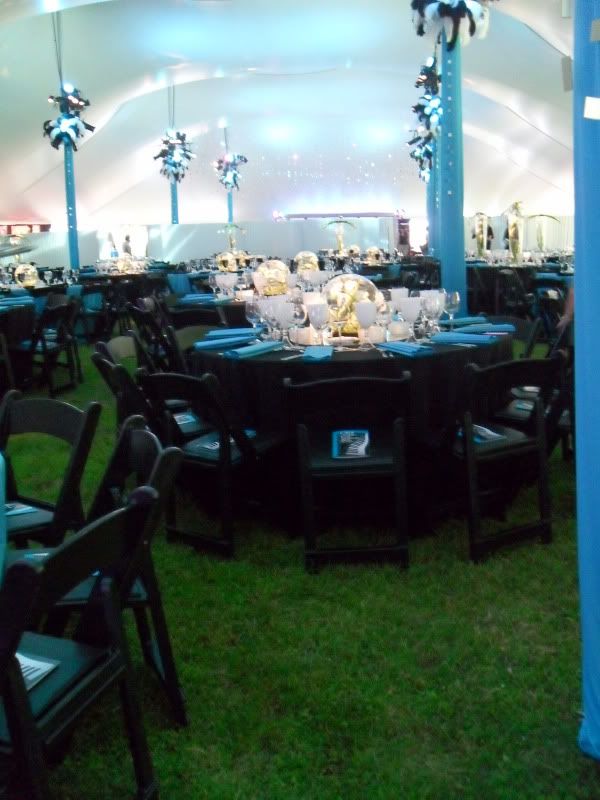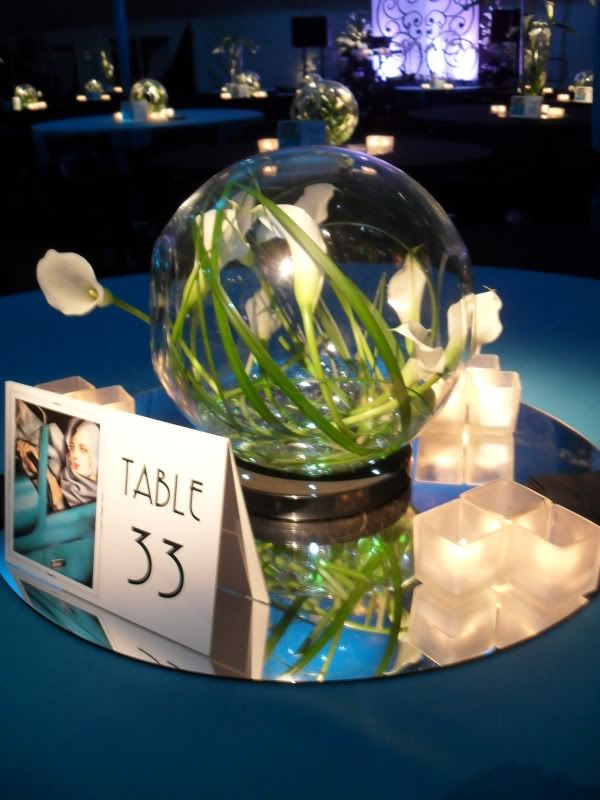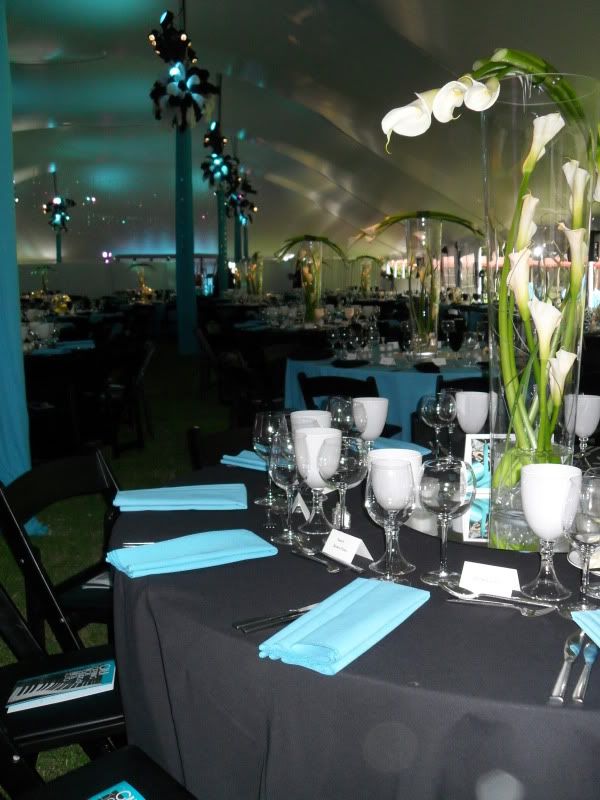 Tiempo Libre performed at the After Dark Party— they are great! I am working the next two weekends, when we will have a Bluegrass Festival with Crooked Still and the Punch Brothers, and then a July Fourth extravaganza, complete with patriotic music and fireworks. Then the following weekend is an opera and also the famous violinist Midori performing. The festival goes by so quickly once Opening Night has passed. I am looking forward to working the concerts and getting to see the rest!!!
This summer I have been catching up with friends from High School. I can't believe it's been three years but we are still close. I have seen quite a few friends from Binghamton as well; two of my apartmentmates and I took a road trip out to Boston to visit friends. This summer I am keeping busy, and of course looking forward to August when I get back up to school and begin the MBA program.
Finally to finish off the summer, I am going on a week-long canoeing/backpacking trip in Canada with Binghamton Outdoor Pursuits. I have been training a little bit and putting my textbooks to good use during the summer by hiking with them in my backpack!!!
Of course, more to follow! Stay tuned!
Take care,
Sarah